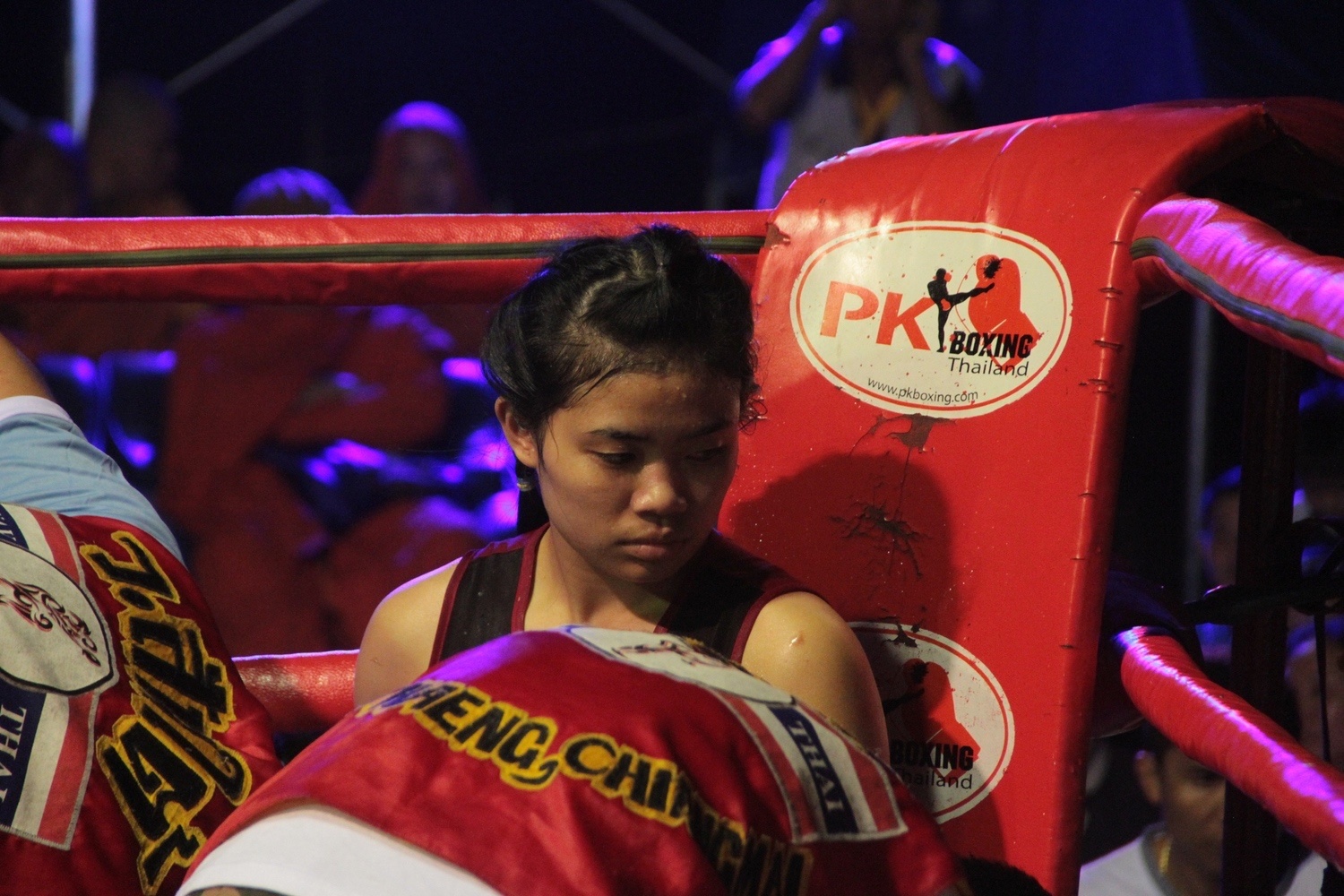 Photos by Matthew Yarbrough
The last time Nong Am remembers crying was in April. While her fellow university classmates tend to cry over homesickness, disappointing grades, and ill-fated college loves, Nong Am, whose real name is Siriluk Kaewcha, sheds her tears over Muay Thai.
It was a championship match, with a World Muaythai Council belt on the line.
Nong Am (alternatively spelled Nong Em) remembers the match as being nail-bitingly close. That is, until the fourth round. It was during the fourth that Nong Am kicked her opponent so hard it appeared to fracture her arm. Despite the flurry of competition and adrenaline, Nong Am hesitated. "I didn't want to strike her anymore because we knew each other; we'd gone to Japan together for a fight," Nong Am says. "I was afraid she wouldn't be able to box anymore if I broke her arm."
Instead of inflicting further damage on her already injured opponent, Nong Am held back, keeping her distance all the way through the end of Round Four and into Round Five. When the fight was over, Nong Am confidently stepped to the middle of the ring and stood next to her opponent, who looked to be in pain. The referee collected the judges' scorecards and promptly raised not Nong Am's gloved hand, but her opponent's. Nong Am was shocked.
Many in the audience, as well as those in Nong Am's corner, responded heatedly to the decision. Some thought it was a faulty call on the judges' part. Others blamed Nong Am herself. "After the fight, people around me complained, asking me why I didn't fight. Didn't I want to win?" Nong Am wasn't sure what to make of it. In trying to be merciful to her injured opponent, a woman she knew personally, she had missed out on the coveted WMC 112-pound ….View full article
Source:: fightland.vice.com