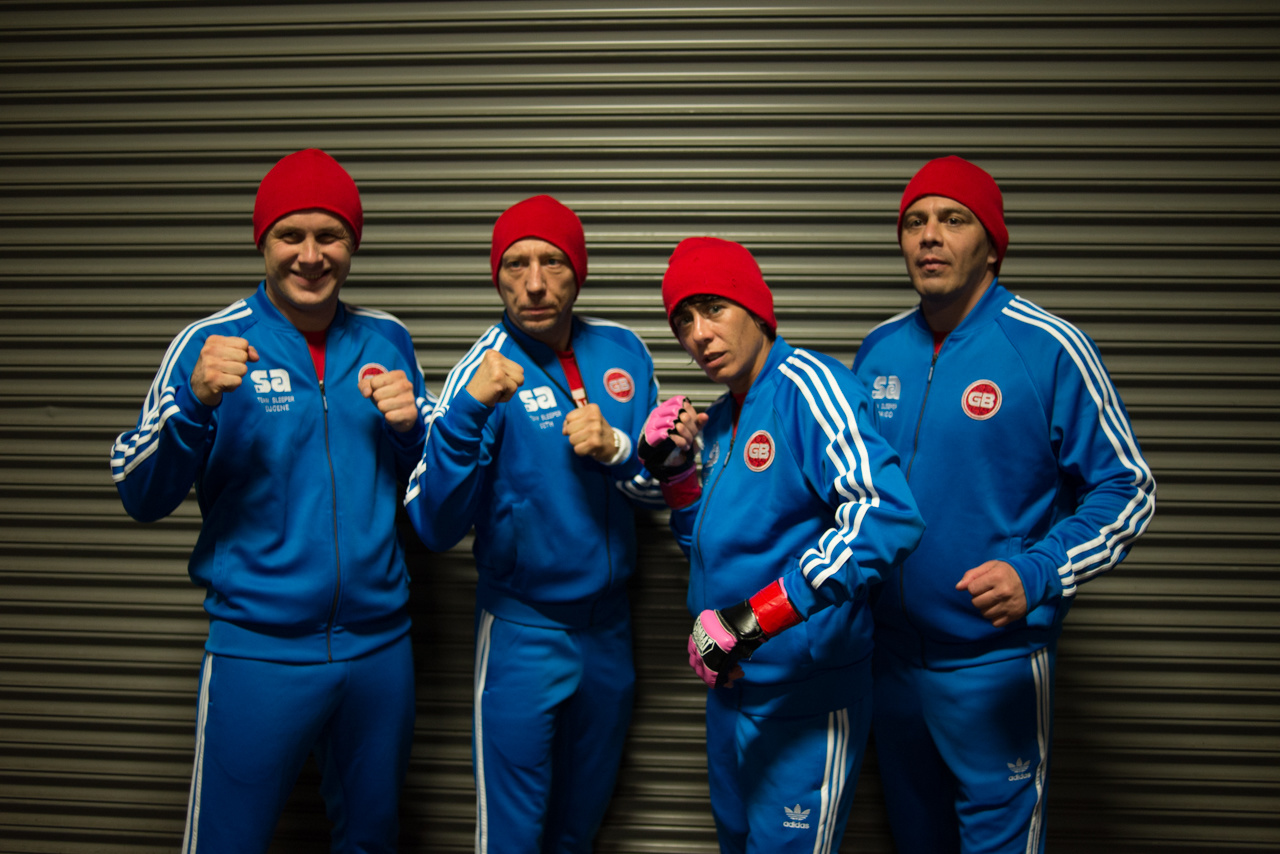 Photos by Nick Wong
For anyone curious as to what happened to Cindy Hales, the protagonist from our recent feature, I'm sorry to report that her fight didn't go as her fans might have hoped. But it wasn't so much the outcome of the fight that was most troubling, rather the series of events that happened afterwards.
"SFL America Team Challenge: Seattle vs. Portland" took place at the Emerald Queen Casino in Tacoma, WA, and it was the venue's 9th installment of the Super Fight League, an Indian-based fight organization first founded in 2012 and more recently picked up boxer Amir Khan as an investor. That night introduced a team scoring format where each of six bouts would earn a number of points—9 points for a KO, 7 for a submission, 5 for a TKO, 3 for a decision, 2 for a draw—and points were tallied up to determine a team winner. To heighten the competitive feel, fighters from each team were dressed in matching tracksuits: dark navy blue for Portland, royal red for Seattle. Hales of course, had different plans.
"I used to have this obsession with Wes Anderson movies, like 'Team Zissou' or The Royal Tenenbaums," Hales said as she showed me the gift bags that she handcrafted before the fight. Inside was a red beanie, a brand new white towel, and matching baby-blue Adidas tracksuits with a "Gracie Barra" patch embroidered on one side, and the words "Team Sleeper" on the other. Stuffed throughout the bag were pieces of lavender-colored gift tissue.
"I don't normally care about that stuff, but I want the whole package to look like that I actually care about it, like I want everyone to look nice."
I asked her how she felt about the fight.
"Well, you know people always say, 'Win or learn'? I don't ever ….View full article
Source:: fightland.vice.com