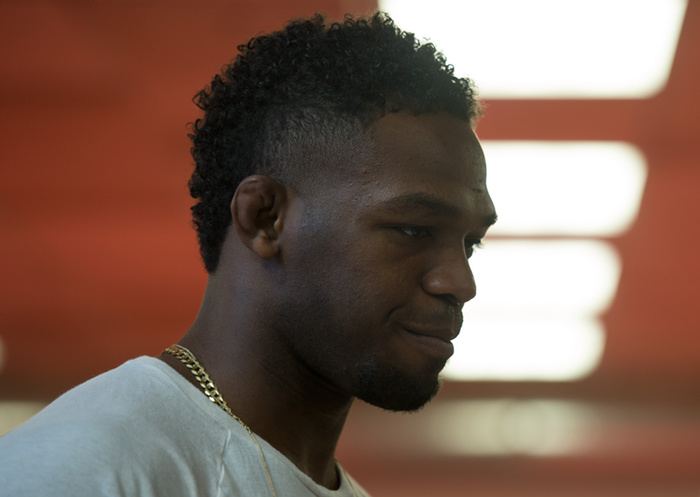 Photo by Brandon Magnus/Zuffa LLC
Jon Jones has had a rough time of late. From testing positive for cocaine to his infamous car crash that saw him suspended by the UFC and his light-heavyweight title revoked, it has no doubt been a tedious time for the prodigal former champion.
In terms of ability, 'Bones' is arguably the greatest talent on the UFC's books. Stories have been batted around for years about how little he trains and yet when it comes time to get down to business in the Octagon, the rangy 205er usually looks in a completely different league to most fighters on the planet.
When his Albuquerque road accident ruled him out of his UFC 187 meeting with Anthony Johnson, Daniel Cormier was brought in to take his place. It made sense at the time given that Johnson had stopped Alexander Gustafsson in one round back in January, and although 'DC' clearly was on the losing end of his bout with Jones in the same month, he still managed to go the distance with the controversial light-heavyweight king.
For the majority of fans, a win for Johnson was needed to keep the division interesting. The only man who hadn't been defeated by Jones ….View original article
Source:: fightland.vice.com