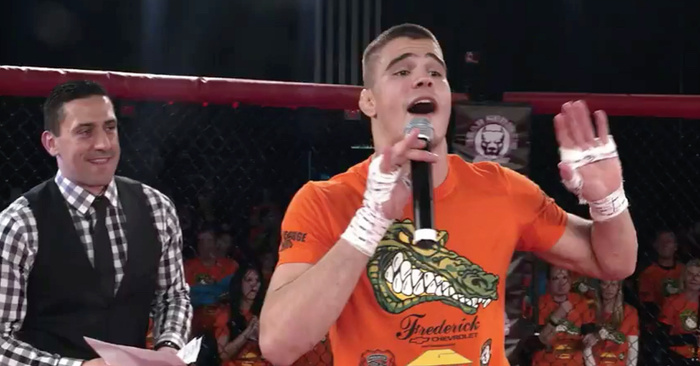 The second episode (or the first if you don't include the pilot) of UFC's latest reality television series, 'Lookin' For a Fight,' was released yesterday on Fight Pass, which sees the same trio from the pilot–Dana White, Nick 'The Tooth' Gullo and Matt Serra–visit Philadelphia and New Jersey in search of fresh talent.
If you can cast your minds back to September, the pilot episode served as the perfect teaser for the debut of lightweight sensation Sage Northcutt. This time around, the episode served as the perfect buffer to CM Punk's MMA debut, which is rumored to be happening at the promotion's marquee event, UFC 200.
There was ample excitement and speculation surrounding the announcement that the 37-year-old former WWE superstar would make the transition to the Octagon. As soon as Punk made his declaration of intent, the MMA world immediately spewed their reactions all over social media threads. It was one of the most talked about stories when it first emerged, but having initially stapled the date for his debut as sometime in 2015, the eagerness of the fan base has dwindled for the Chicago native's UFC bow.
Regardless on what your stance is on professional wrestling is, there were plenty of reasons to be intrigued about the former WWE champion's emergence in MMA.
The fact that his popularity will nearly guarantee him a place on the main card despite his relative lack of skill is interesting. Due to the difference in caliber between Punk and the rest of the UFC roster, it will be hard for the promotion to find a good slot to put the fight in on the card because you would expect that the disparity between the debutant and established fighters will be quite evident. It is this factor that has some MMA fans worried that Punk's ….View full article
Source:: fightland.vice.com