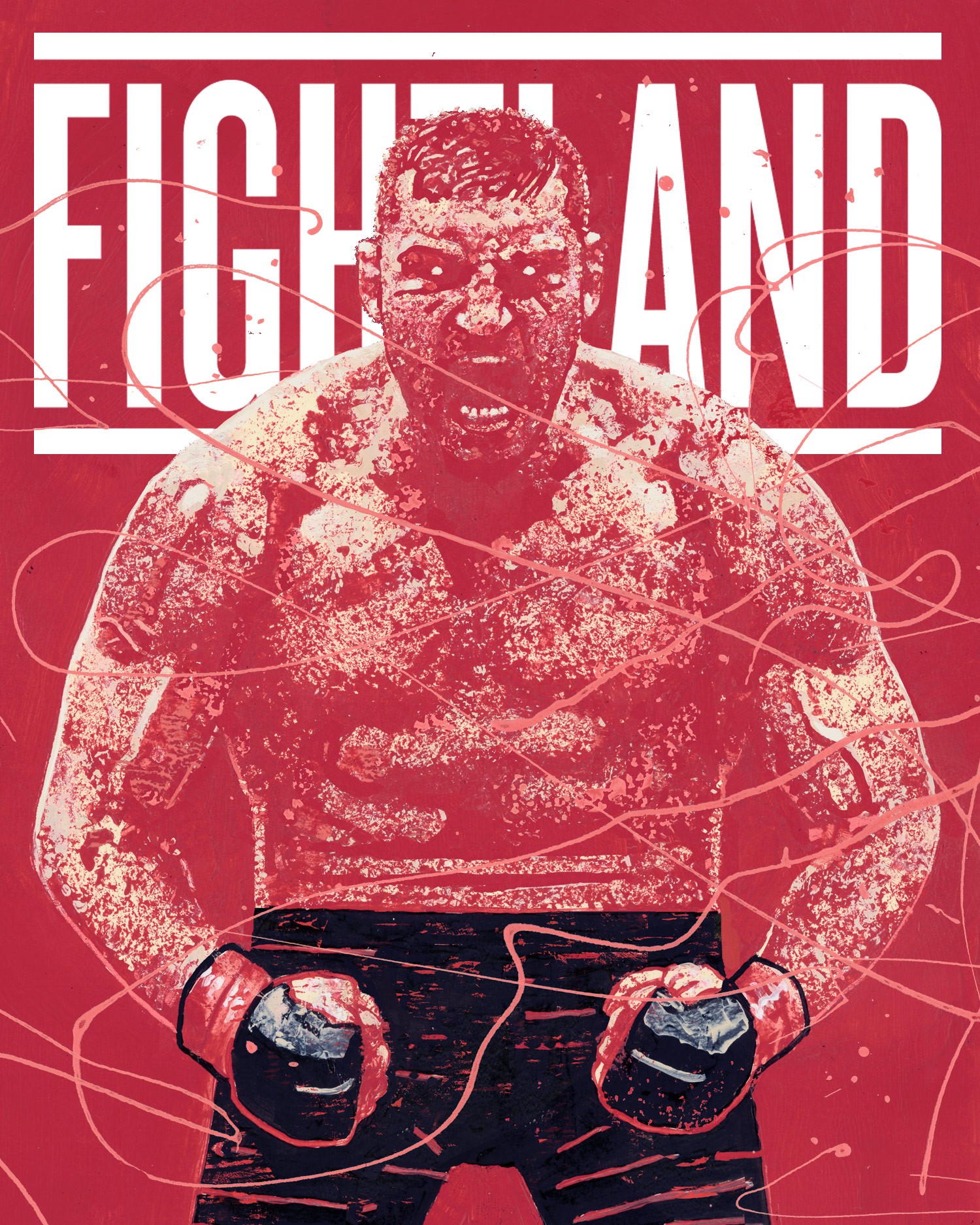 Stipe Miocic is closing in on the record for heavyweight title defences in the UFC and for his second defence he has been slated to face old rival, Junior dos Santos. When the two men met for the first time in December of 2014, Miocic was the young up-and-comer and Dos Santos was fresh off a loss to Cain Velasquez for the UFC title. Miocic was still very much a rough prospect but the fight he took to Dos Santos throughout that bout was more than enough to cement him as one to watch and three fights later he blasted Fabricio Werdum to win the UFC belt. In the meantime Dos Santos hit a bump in his road back to the title when Alistair Overeem starched him in December of 2015, but Dos Santos rebounded in April of 2016 with a beautiful performance against Ben Rothwell. Whether a man who is 2-2 and has one victory since 2015 should be challenging for the title is a question fans might be asking, but it isn't really important because it's the heavyweight division. Dos Santos always has the firepower and the timing to knockout anyone in the heavyweight division and Stipe Miocic is anything but elusive.
Circling Out
Through the first two rounds of their first fight, Stipe Miocic took Junior dos Santos to school. Despite having the best hands in the heavyweight division, Dos Santos' footwork has often got him into trouble. When under attack, Dos Santos will often give far too much ground before he remembers to circle out. This leads to Dos Santos running backwards into the cage and then having to side skip along it to get away.
Against Ben Rothwell this looked largely improved, but Ben Rothwell is rarely attempting to cut the cage. Miocic got Dos Santos to the fence fairly easily in the early going just as Cain Velasquez and Mark Hunt had been able to do. Where Velasquez won his second and third fight with Dos Santos by working him over from chest to chest, Miocic could not get much going from the infight as Dos Santos got his head underneath Miocic's, stiff armed the biceps, and began to angle out, often with the double collar tie. What Miocic could do was try to crack Dos Santos clean on the jaw as he circled out with his hands occupied.
An interesting look that Dos Santos was showing throughout was a side step out into a southpaw stance, ducking down behind his right shoulder. This was the kind of 'cute' move that Jersey Joe Walcott used to perform to draw fighters in on him, but can just as easily be used to sneak out to the opponent's right side.
Dos Santos showed plenty of it, often whipping in a southpaw jab from the new stance. Dos Santos rarely kept his left hand up as he changed into the southpaw stance, however, so when he used it to circle away along the cage he often ran onto the right hook.
But it was this stance change and hiding behind the right shoulder that changed the course of the fight. As Miocic charged in on Dos Santos in the third round, he stepped off and dipped down to his left side, before returning with the left hook which dropped Miocic.
That was the watershed moment in the bout where it became a more standard Dos Santos performance. Dos Santos 101 is to thrust in body jabs and right straights to the gut from range, and chuck the overhand when the opponent starts reacting. Some fighters will drop their hands to protect their body after it has been tenderized a bit, others will look to catch his seemingly undefended head as he moves in to hit the body. The knockout over Cain Velasquez in their first meeting is a beautiful example of Dos Santos drawing a counter punch out of Velasquez and swinging over the top of it.
Through the fourth and fifth round Miocic was in the nasty spot of having to grit his teeth and absorb the bodywork for fear of an overhand, getting more and more fatigued as a result. Another nice fight changing moment came as Miocic put Dos Santos to the fence, but was fatigued and simply sought to hold. Dos Santos has been through nine rounds of Cain Velasquez doing this and has developed some neat little tricks as a result. You will recall the gorgeous pair of elbows he caught Velasquez with in their third bout, against Miocic he rattled the American with a back elbow from the over under.
Miocic immediately worked to control that arm and while his mind was occupied, Dos Santos hit a gorgeous outside reap which saw the back of Miocic's head bounce off the canvas.
The Left Hook
One of the habits that Dos Santos' team trained to exploit in the first bout was Miocic's tendency to get lazy with his right hand. Carrying one of the best right straights in mixed martial arts, Miocic tends to hold it down by his chest in preparation to fire, meaning that when he jabs he is in no position to defend against left handed counters. After a few good jabs and body jabs from Dos Santos, Miocic also began reaching to parry. Both of these habits meant that Dos Santos could score powerful left hooks throughout the bout.
A feigned jab into a left hook.
And again.
The body jab to get Miocic reaching down, and a left hook up top. Notice that Miocic's left hand is high throughout to mitigate Dos Santos' usual tactics.
Dos Santos even found moments of success when he could turn Miocic onto the fence. Though more difficult it proved safer than circling out along the fence, as he could put Miocic in the same position and capitalize with his own hard hook.
Jabbing Backwards
One of the constant features of Junior dos Santos' career has been a love of jabbing on the retreat. While much of Dos Santos' straight hitting is done with a lunge in from the feet, providing weight to the blow, his retreating jab is an arm punch because his weight is moving in the opposite direction. That's not 'wrong' of course, Teofilo Stevens used to jab on the retreat to hide the right hand that would come after he had skipped back. The problem is that Dos Santos does it almost every time he retreats, and rarely throws anything after it. Stipe Miocic, who jabs with his right hand down by his nips, was a good mark for the jab as he lunged in…
But Dos Santos' tendency to throw one punch at a time and drop his left hand and shoulder immediately after doing this make him a mark for the follow up right hand, especially when he is slowing in the later rounds or when he is too close to the fence.
You will recall that Cain Velasquez dropped Dos Santos with a brutal right hand off a retreating jab.
Throughout the latter half of the fight, Dos Santos scored far more punches, but ate the counter right hand after flinging out his left like clockwork.
Hypothetical Gameplans
Miocic's success through the early going of the first fight was encouraging but there didn't seem to be enough to his gameplan to carry him through five rounds. Pushing a man to the fence over and over to land a couple of punches as he breaks free is a very labour intensive way to fight. While that would be an excellent way to land some hard shots, it would be good to see Miocic try to work more actively in the clinch or infight proper rather than threatening a takedown and then waiting for Dos Santos to break free and circle out. Driving his head underneath Dos Santos' to free his hands and bang the body would be lovely to see and would almost certainly result in Dos Santos attempting to circle out anyway—he cannot retreat against the fence after all. Obviously easier said than done but that is a strategy which comes into its own over rounds. Half of the swelling on Dos Santos' face in the second and third bouts with Velasquez came from Velasquez grinding his head along it and fighting to keep dominant head position, after all.
The complete absence of kicks from most of the first fight was disadvantageous to Miocic. Dos Santos fights from a long stance with his lead foot slightly turned in, particularly when jabbing to the body. Most fighters don't want to throw hands back when Dos Santos throws the body jab, for fear of a switch up, but it would be wonderful to see Miocic get his guard up, take the jab on his body and immediately throw the right low kick as Dos Santos returns to his stance with his knee turned in and ripe for buckling. Tarec Saffiedine is a master of chopping in a low kick as an opponent retreats into their stance following an attempted jab.
The Saff in action.
Two lovely openings for this type of counter.
Against an opponent whose in and out footwork is vital to his success, the low kick should be a weapon of primary importance. Moreover, Dos Santos is exceptional at fighting off takedowns but no one does that quite as well when they are already limping.
For Dos Santos, getting to the left hook early and often should be important. Miocic's right hand is still prone to both dangling and reaching. Given how strong he looked in the clinches in the first fight it might be interesting to see Dos Santos move Miocic to the fence and attempt to dig the left hook to the liver on the breaks to exaggerate the low right hand.
Staying off the fence should be a priority for Dos Santos and while he looked much better against Ben Rothwell, his footwork has always let him down against men who understand it. It is simply a case of beginning to circle out before it is absolutely necessary because there is nothing but fence behind him. Again, in the Rothwell fight his ring awareness looked far better but Rothwell is not known as an agile ring general.
Another interesting note is that Miocic, as an upright fighter, should be susceptible to the overhand and not so much to the uppercut. Yet with Miocic's lead hand pinned to his head whenever Dos Santos stepped in, the overhand was largely a non-factor in the first bout. The couple of uppercuts that Dos Santos threw only grazed the mark but it was a close thing and Miocic didn't look that well prepared for them, probably because landing good uppercuts on an upright fighter is a tough ask. It certainly won't be as easy as against a crouched fighter or one prone to ducking, but a few lead handed uppercuts thrown in between the left hooks and jabs might work out well for Dos Santos.
It seems almost pointless to mention that Dos Santos could benefit from kicking because he seems largely so uninterested in it, but as a right hand heavy fighter against an opponent whose defence to the right hand is largely to get his guard in the way, Dos Santos might well look to the example of Dan Henderson. Kicking the lead leg out of stance, or forcing the opponent to pick it up so that he is on one leg momentarily—both are great for a power puncher who is struggling to get his power to the mark.
Whether Dos Santos can repeat the magic that turned around the first fight, or Miocic can come in with a gameplan better suited to a long slog, this fight has some fascinating questions attached to it. It has been two years since the first meeting and both camps have had a lot of time to work and adjust after a fight where both men took lumps out of each other. Whether it is a fight of the year candidate or a surprising shut out, get back here Monday for the recap.
Artwork by Gian Galang
Source:: fightland.vice.com